John D. Dingell Transit Center
21201 Michigan Avenue
Dearborn, MI 48124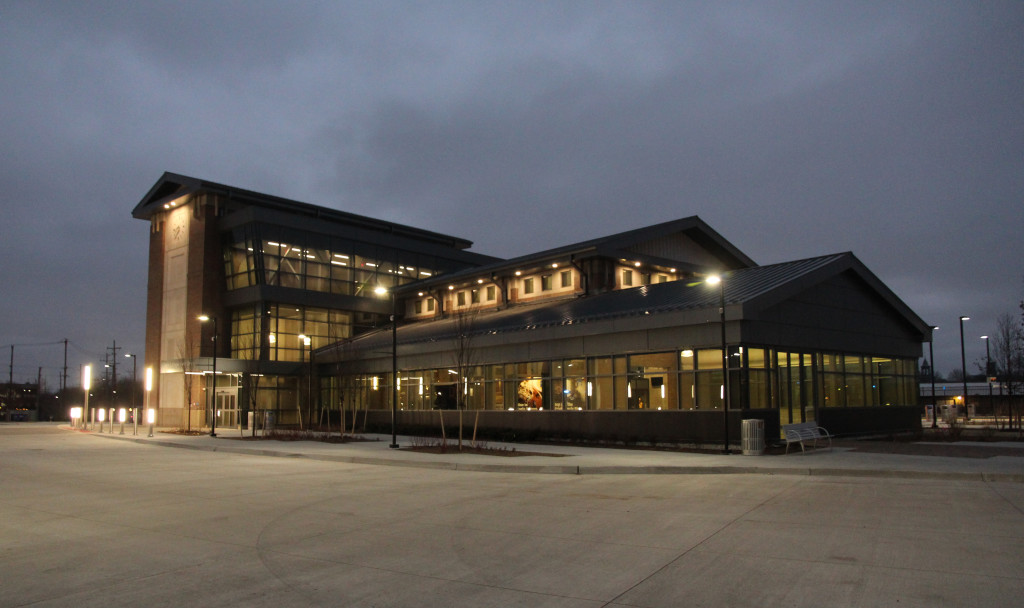 In December 2014, the Dearborn station moved approximately one mile west on Michigan Ave to a brand new facility.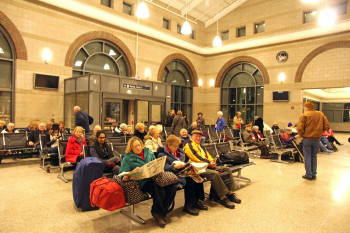 The new station is staffed and it serves as model for what a modern station should look and function like in the state of Michigan. It has adequate parking and it is one of the busiest stations in the state.  It is safe to leave cars here for extended periods of time. Taxis are generally on hand for all train arrivals. Both DDOT and SMART have routes along Michigan Avenue. A bicycle path begins across the street from the station, weaves through the University of Michigan Dearborn Campus before linking to Hines Park and many suburbs in western Metro Detroit.
This station is also a stop on the Amtrak Thruway motorcoach to Toledo Ohio, which provides a guaranteed connection to the Lake Shore Limited and the Capitol Limited.  Contact Amtrak or a station ticket agent for details about this connection.
Dearborn is the home of Henry Ford and the Ford Motor Co., which dominates the local economy. Ford's World Headquarters building is less than a mile away.
Dearborn's Henry Ford Museum and Greenfield Village is a world class historical attraction and it has an entrance and walkway on the south side of the station.
There is ample hotel and motel rooms in the vicinity as well as a major regional shopping center, Fairlane Towne Center nearby.
Amtrak station page:
http://www.amtrak.com/servlet/ContentServer?pagename=am/am2Station/Station_Page&code=DER