From AnnAror.com: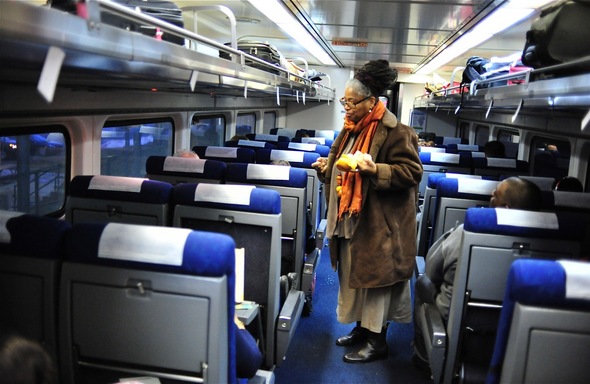 As many wait for officials to deliver on the promise of a true commuter rail service between Ann Arbor and Detroit, a handful of people already are making it work.
Living proof that it's possible right now to commute by train between the two Southeast Michigan cities — albeit with a few limitations — is Detroit resident Chinyere Neale.
Neale has been boarding passenger trains at the Amtrak station in Detroit each morning for nearly a decade to get to her job at the University of Michigan in Ann Arbor.
"There are several others who get on in Royal Oak, Detroit and Dearborn to work in Ann Arbor and the university," said Neale, who lives only a few minutes from the Detroit station. "We have endured the delays, suffered the cancellations, and mostly enjoyed great service."
Neale said she and others have grown tired of waiting for commuter trains, which have been promised year after year by officials working on the project.
Read more at: http://www.annarbor.com/news/making-commuter-rail-from-ann-arbor-to-detroit-possible/#.T0u62g2lVcI.email