From the Port Huron Times-Herald:
Fort Gratiot resident Jeff Melvin takes a train to the University of Michigan-Flint campus twice a week. The round trip from Port Huron to Flint costs him $6. He likes to sit in the café car in the morning on the way to classes, chatting with the hostess and the conductor.
"It's convenient, it's cheap, and it's relaxing," Melvin said.
Melvin was among the people who came to the old Port Huron & Detroit Railroad yard in Port Huron Township on Saturday to reaffirm that trains matter.
They joined with 23 Michigan and 250 national sites celebrating the sixth annual National Train Day. Participants were able to tour the historical PH&D buildings, view the inside of a blue caboose, watch a model train swap meet, share some buffalo dogs, and chat with train lovers from far and wide.
Orville Swick, 90, of Port Huron knows a thing or two about railroads. He retired in 1983 after 42 years working on the railroad.
"For long haul, you can't beat the train," Swick said.
Swick said the trend toward building more expressways is "a no-win situation."
"Sooner or later, America is gonna have to come back to rail for mass transportation," he said. "Look at how much cheaper it is on energy. There's no comparison between a train and a truck."
Candace Sawdon of Gaylord came with her family for the afternoon to pose for a picture next to the blue caboose as she did when she was younger.
"If gas prices keep going up we're going to have to rely on trains," she said.
Her mother, Debbie Sawdon, prefers traveling by rail.
"On a plane or from a highway you don't get to see America," she said.
She likes being able to wave at the people along the tracks or view the rolling farm land from a rail car.
Tom Boswell of St. Clair is vice president of the railroad society.
"I would be interested in going into the downtown (Detroit) if trains would run there," he said.
In the last six months the Wolverine, which runs between Chicago and Detroit, saw a net increase of 8.2 percent in ridership, said Amtrak spokesman Marc Magliari.
Both the Wolverine and Blue Water lines, which runs from Port Huron to Chicago, have increased speed to 110 mph in the last year, and Amtrak is working closely with MDOT to add more 110-mph territory, Magliari said.
Michigan also recently purchased 135 miles of rail from Detroit to Dearborn and 80 miles from Kalamazoo to Porter, Indiana.
"The state's engagement illustrates the bright future of rail in Michigan," Magliari said.
National Train Day was started by Amtrak in 2008 to raise awareness of travel alternatives available to American consumers.
Source: http://www.thetimesherald.com/apps/pbcs.dll/article?AID=/201305112035/NEWS01/305110005&nclick_check=1
From WSJM-AM 1400 & FM 94.9:
Spring cleaning is underway in Dowagiac. Choir Instructor for Dowagiac Union Schools Jeff Robinson and his students volunteered their time May 8 to clean the historic Dowagiac train depot. The group washed all 110 windows. The effort was coordinated by Ron Leatz, a volunteer of the Michigan Association of Railroad Passengers. The City of Dowagiac treated the students to ice cream after the cleaning. Built in 1903, the Dowagiac train depot is serviced daily by Amtrak.
MARP Board Member Jim Wallington and Sandy Duffy were guests on the Paul Miller show on WPHM 1380 AM. They spoke about National Train Day and the current state of passenger rail in Michigan.
Click the link below to listen:
http://www.wphm.net/play_window.php?audioType=Episode&audioId=6371853
Design, build contract to be given May 24
From Crain's Detroit Business:
Organizers of the M1 Rail streetcar system plan to award the primary contract to design and build the $137 million transit line in less than two weeks.
Bids to become the construction manager and general contractor for the Detroit project on Woodward Avenue are due Friday and will be vetted by a panel of M1 staffers and the Michigan Department of Transportation, said M1 COO Paul Childs.
The bid is scheduled to be awarded May 24, with price negotiation to begin the following day. The goal is for work to commence by July or August.
"It's an aggressive timeline, we know that," Childs said.
The contract will be for the $85 million construction of the 3.3-mile grade-level streetcar loop between Hart Plaza and New Center.
Of that, $65.5 million is M1 funding, and the remainder is state funding to do Woodward resurfacing concurrently with the streetcar project, Childs said. The MDOT work will be between Sibley and Chandler streets.
The bid will cover all major construction, such as the tracks, power control and passenger stations, Childs said.
Construction also will include replacement of the Woodward Avenue bridge over I-94.
A second bid will be sought later this year for the $9.5 million construction of a vehicle storage and maintenance facility.
A third bid, estimated to be worth $27 million, is for six streetcars.
M1 intends to seek its cars as part of a transit vehicle order already underway with another public transportation agency, Childs said.
Because transit vehicles are expensive and take a long time to build to order — orders can be for hundreds of cars, and there is a limited number of streetcar makers — attaching its vehicle needs to another system's order is a common practice in the transit industry because it can reduce turnaround time and cost.
"Our strategy is a piggyback strategy. We're a small player in a gigantic ocean," Childs said.
M1 has looked at rail orders from Cincinnati; Salt Lake City; Seattle; Portland, Ore.; and Tucson, Ariz.
While Childs couldn't discuss specifics, M1 previously has said it's looked closely at Cincinnati's $20 million procurement of five streetcars for its $110 million plan to install a 3.8-mile downtown line.
Cincinnati last year selected Elmira, N.Y.-based CAF USA, a subsidiary of Spain's Construcciones y Auxiliar de Ferrocarriles S.A., as its preferred vendor to manufacture the five streetcars, with an option for up to 25 more cars.
Delivery for that system is expected to take 18 months.
The final bid, which Childs said won't be let until late this year or early in 2014, is for a private-sector vendor to operate and maintain the streetcar system. M1 has estimated that the system will cost $5 million initially to operate and maintain annually.
"There's a fair number of transit operators out there," he said.
Childs said one example of a private operator is Lombard, Ill.-based Veolia Transportation Inc., which contractually operates transit systems in several U.S. cities.
Veolia is the North American arm of Paris-based Veolia Transdev, which manages transportation systems in 28 countries and had revenue of $9.8 billion last year.
For example, Veolia has a 10-year, $560 million contract with the New Orleans Regional Transit Authority to manage the city's three streetcar lines, 32 bus routes and paratransit service — which see a combined 12 million riders annually.
Under its New Orleans deal, all of the authority's employees work for Veolia, and the company is responsible for all operations, safety, maintenance, customer care, routes, schedules, capital planning and grant administration.
M1, a privately run nonprofit with public and private financing, is expected to employ a similar arrangement. It eventually intends to turn over ownership of the system to the new regional transit authority.
Childs said M1 also is negotiating consulting contracts now with San Francisco-based URS Corp. to do design work and with Kansas City-based HNTB Corp. to act as owner's representative on the project, Childs said.
M1 previously hired Detroit-based Lovio George Communications and Design Inc. as its outside public and media relations agency and is negotiating contracts with a pair of land appraisers, Childs said.
The rail project also has hired several executives in recent months as it has transitioned from a proposal to a system with federal approval and funding to proceed.
The general contractor/construction manager RFP was issued April 17 and follows state and federal bid rules.
"As soon as they put a nickel in your pocket, you're a federal project," Childs said. The Federal Transit Administration is providing $25 million in funding, and final federal approval to proceed with construction came April 22.
M1′s goal is to be operating by the fourth quarter of 2015.
Construction from Adams Street south to Congress Street is scheduled for June through August 2015, and north of Adams from April 2014 to August 2015, according to M1′s bid documents.
Work on the maintenance facility and system testing will happen in fall of 2015.
M1′s plan is a mostly curbside-running, fixed-rail streetcar circulator system, co-mingled with traffic, with 11 stops between Grand Boulevard and Congress Street. It will run in the median at its north and south ends.
M1 light rail facts:
The $137 million, 3.3-mile grade-level loop on Woodward Avenue will stretch between Larned Street downtown to Chandler Street north of Grand Boulevard in New Center.

• The aim is to fuel economic development along the line, reduce downtown traffic, improve pedestrian movement during events, and eventually connect to a yet-to-be-proposed line running to the city limits and deeper into the Detroit suburbs.

• The line will co-mingle with vehicle traffic using the lane second from the curb, but run in the center lane at either end.

• The goal is for public use by the fourth quarter of 2015.

• Estimated ridership is 3 million people annually.

• M1 has said it will endow a $10 million fund to operate and maintain the system for up to 10 years, until 2025, at which point the group plans to donate the project assets and operating responsibility to the regional transit authority.

• M1 Rail is led by Penske Corp. founder Roger Penske and Quicken Loans Inc. founder Dan Gilbert, the project's co-chairmen.

• M1′s CEO since the project's 2007 launch has been Matt Cullen, one of Gilbert's chief lieutenants for his myriad business interests. COO Paul Childs has been on staff for several years. Recent new-hire executives are Chief Administrative Officer Heather Carmona, CFO Jeni Norman and Sommer Woods as director of governmental and community affairs.

• Major funding commitments of $3 million have come from Wayne State University, Quicken Loans, the Ilitch companies, Penske Corp., Compuware Corp., Chevrolet, Chrysler Group, Blue Cross Blue Shield of Michigan, the Detroit Medical Center, Henry Ford Health System, Wayne County government, the Ford Foundation and the W.K. Kellogg Foundation. The Hudson Webber Foundation has pledged $1 million. The Kresge Foundation has pledged $35.1 million, part of which already has been spent, and it gave an additional $3 million as a "backstop" grant.

• The Detroit Downtown Development Authority has earmarked $9 million for M1. Another $16 million is from federal New Market Tax Credits, which have to be sought annually. Plans also include a $22 million commercial loan.

• Project and bid details are online at m-1rail.com.
Source: http://www.crainsdetroit.com/article/20130512/NEWS/305129975/m1-rail-bids-ready-to-leave-the-station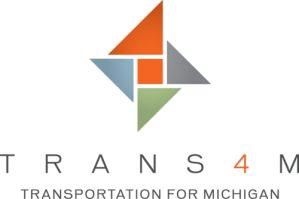 UPDATE :: Transportation Funding Legislative Bills 1:30 pm to 2 p.m., May 15, 2013
Click here to save this file or to view it as a PDF in full screen.

We hope you enjoy the issue and that you will let us hear your comments and suggestions. If you would like to write a story or suggest an item to be covered, email us at marprail@yahoo.com
For those without a PDF reader, click on the images below to view them full screen.
Page 1
Page 2
Page 3
On Saturday, May 11, 2013, Amtrak will join communities across America to celebrate the importance of trains to their towns at the sixth annual National Train Day. More than 200 communities are expected to host events at local train stations, railroad museums and other locations commemorating this year's theme "Trains Matter."
"National Train Day invites communities big and small to share the importance of trains as a vital transportation option and engine of economic development and employment," said Amtrak Chief Marketing and Sales Officer Matt Hardison.
In addition to events in Philadelphia, Washington, D.C., Chicago and Los Angeles, Amtrak is expanding its efforts to support events in many local markets across the country served by America's Railroad®. Event offerings will vary to include train equipment displays, family-friendly activities and local dignitaries.
Details on National Train Day events and information on how to host a National Train Day event are available at NationalTrainDay.com. Additional events and information will be added to the website frequently. In addition, rail passengers and enthusiasts are invited to share why trains matter to them via Facebook or @natltrainday.
Here are Michigan events listed on the National Train Day website:
Ann Arbor, MI (ARB), 325 Depot Street, Ann Arbor MI 48104
7 a.m. to 1 p.m: Join us on National Train Day for train travel information, donuts, coffee and City proclamation.
Bangor, MI (BAM), 541 Railroad Street, Bangor MI 49013
9 a.m. to 2 p.m.: The celebration will kick off with the arrival of the Pere Marquette train at which time a proclamation will be read to the Amtrak Crew by the Bangor City Mayor. The family-friendly event will include Amtrak Junior Conductor Hats, 2013 National Train Day stickers, train travel planning information available from the Michigan Association of Railroad Passengers Volunteer Station Host, live music, a HO scale model railroad layout, and much more; with refreshments served throughout the event.
Birmingham, MI (BMM), Villa Road and Lewis Street, Birmingham MI 48009
5:30 a.m. to 2:30 p.m.: Interactive NTD event with station passengers and visitors, promoting national system of passenger rail service and enhancements that are occurring. Focus will be the under construction new facility across the tracks for the Troy Birmingham train station. First early a.m. event will be with the arrival/departure of Train #351 and the afternoon arrival/departure of Train #350.
Dearborn, MI (DER), 16121 Michigan Avenue, Dearborn, MI 48126
6 a.m. to 11 a.m.: Join us for National Train Day! Enjoy free coffee and donuts. Flyers will be distributed.
Detroit, MI (DET), 11 W. Baltimore Ave, Detroit MI 48202
7 a.m. to 11 a.m.: Coffee, bagels, and donuts will be available for the first 30 people.
Durand Train Enthusiasts, Exchange Road, Durand MI 48429
9 a.m. to 10 p.m.: Pack your cooler, favorite lawn chair, and hangout near the tracks in Michigan's favorite train spotters town, Durand. Stay for the week and enjoy the Durand Railroad Days Festival the following weekend. As usual, safety first! Stay off the tracks!
East Lansing, MI (LNS), 1240 South Harrison Road, East Lansing MI 48823
8 a.m. to 10 a.m.: Join us for a National Train Day celebration organized by Michigan Association of Railroad Passengers!
Ferndale, MI – Rainy Day Hobbies – National Train Day Open House, 22929-22941 Woodward Avenue, Ferndale MI 48220
10 a.m. to 6 p.m.: Open House celebrating all things trains! Model railroad layouts, model train demonstrations, videos of trains & destinations, train control demonstrations, children's' train coloring contest – winner wins a train set! Food & Beverages! HO – O – N Scale trains and wooden trains!
Flint, MI (FLN), 1407 South Dort Highway, Flint MI 48503
6:30 a.m. to 11:30 a.m.: Displays of National Association of Railway Business Women, Operation Lifesaver, Model Train Layout (running), Mid- Michigan Railroad Historical Society, refreshments, drawing for RR related items. Colorsheets/hats for the kids. Organizers are attempting to get rail equipment for display.
Holland, MI (HOM), 171 Lincoln Avenue, Holland MI 49423
7 a.m. to 9 a.m.: The celebration will kick off with the arrival of the Pere Marquette train at which time a proclamation will be read to the Amtrak Crew by the Holland Elected Officials. The family-friendly event will include Amtrak Junior Conductor Hats, 2013 National Train Day stickers, and train travel planning information available from the Michigan Association of Railroad Passengers Volunteer Station Host, and much more with refreshments served throughout the event.
Jackson, MI (JXN), 501 East Michigan Avenue, Jackson MI 49201
8 a.m. to 2 p.m.: The National Train Day event will feature free kids' activities sponsored by Chuggington, interactive and educational exhibits, model train displays and giveaways.
Jackson District Library, 244 West Michigan Avenue, Jackson MI 49201
2 p.m. to 4 p.m.: Michael Hodges, author of "Michigan's Historic Railroad Stations" will be giving a lecture and slideshow on Michigan depots. There will be time for Q & A with the author and book sale and signing.
Kalamazoo, MI (KAL), 498 North Burdick Street, Kalamazoo MI 49007
8:30 a.m. to 11:30 a.m.: N Scale Model Train Layout, Literature, Jr. Conductor Hats and Amtrak Guidebooks to be Available
Lapeer, MI 48446 – Sidetracks, 266 Lake Nepessing Road, Lapeer MI 48446
11 a.m. to midnight: Come enjoy a great meal with us, stay for the band or relax on our patio and watch the trains go by.
Lapeer, MI – Roadside Attractions, 3501-3681 South Lapeer Road, Metamora MI 48455
11 a.m. to 3 p.m.: The eight month restoration of an 1895 wooden railway caboose from the Grand Trunk Railway is finally complete. Come explore life as a caboose foreman, listen to stories of the railroad, view our LEGO rail yard, play with Thomas the Tank Engine toys, visit craft stations and cool off with free ice cream.
New Buffalo, MI (NBM), 226 North Whittaker Street, New Buffalo MI 49117
11 a.m. to 1 p.m.: Publicizing National Train Day and the New Buffalo Railroad Museum by greeting passengers traveling on the 11:24 am train from New Buffalo to Chicago and passengers traveling on the 12:50 pm train from Chicago to New Buffalo. We will have signs, literature and treats.
Niles, MI (NLS), 902 North 5th Street, Niles MI 49120
10 a.m. to 3 p.m.: National Train Day- Celebrating the history of the Niles Amtrak Depot-flowers for all the ladies, like the Michigan Central did 100 years ago, beautiful gardens to enjoy, slide show of the Depot gardens through the years, cake, cookies and refreshments for all, toy trains for the kids and more.
Niles, MI – Fernwood's Railway Garden, 13988 Range Line Road, Niles MI 49120
10 a.m. to 6 p.m.: Celebrate National Train Day at Fernwood Botanical Garden, Berrien County's only botanical garden. See the Railway Garden designed by Paul Busse and his team at Applied Imagination, designers of more than 100 railway gardens across the U.S. Four G-scale trains run along tracks at various levels, from ground level to overhead. Trains cross trestles and bridges, and pass a waterfall, pond, and scale buildings made of natural materials that represent local historical buildings. Located near the new children's nature adventure garden.
We thought we would share this video that recently aired on Central Michigan University's public television station about one of Michigan's best stations.
Caption: In this episode: when steam engines were king, the city of Durand was the crown jewel of the railroads. We'll show you the rich history and the restoration of the Durand Union Station.
From The Grand Rapids Press:
Ten years of planning. Ten years of patience and hoping, years marked by defeat and success alike. Now, finally, a tangible part of Grand Rapids' forthcoming $40-million bus rapid transit Silver Line is beginning to show.
Work began April 1 on the first of 33 stations that will line Division Avenue and several downtown thoroughfares, marking the start of construction on the 9.6-mile line between Wyoming and Grand Rapids.
Twenty-nine stations are slated for construction this year, with the remaining four scheduled to be built in spring 2014. The endeavor will cost $15.6 million, a total that includes street and sidewalk improvements, utility relocation, cement and what Rapid leaders said will be some impressive landscaping at some of the stations.
The expectations, in each the transportation and financial realms, are vast. Once operational in August 2014, it will be Michigan's first bus rapid transit line, so-called for shaving 40 percent off commute times over regular buses. Project leaders say it will spark economic investment.
Read more: http://www.mlive.com/news/grand-rapids/index.ssf/2013/04/after_years_of_planning_bus_ra.html

Michigan Technological University, Houghton MI, is offering a week long summer youth program designed to create awareness of, and stimulate interest in, the world of rail and intermodal transportation.  Students will learn why trains are called the "green transportation alternative", how fast high-speed passenger trains move, and how containers find their way from China to USA.
The program is open to current 9th, 10th, and 11th grade students. Included are technical tours to rail and intermodal facilities in Marquette, MI and Duluth, MN. Full scholarships are available to all who are accepted in the program.
The program is a collaborative effort by Michigan Tech's Rail Transportation Program and the Transportation and Logistics Management Program at University of Wisconsin—Superior.
For more details and a program application, visit http://www.syp.mtu.edu/docs/RTP_App.pdf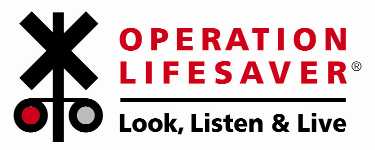 You are invited to attend the Michigan Operation Lifesaver Quarterly Meeting scheduled to take place on Friday, May 10, 2013 beginning at 9:30 a.m. at the historic Durand Union Station, 200 S Railroad Street, Durand, MI 48429. You'll be the guest of Jon Cool, President of the Michigan Railroads Association, for lunch following the meeting.
Our meeting will focus on education, engineering, and enforcement initiatives, OL presenter training activities, new OL initiatives, update from Michigan's railroad companies, and information on Michigan's incident data.  We expect to have some interesting guest speakers at our meeting.  We would like our railroad partners and others to provide updates on their rail safety initiatives. In addition, Bob Chaprnka will introduce his successor – Jon Cool.
As always, your attendance at our MI OL quarterly meetings and your active personal and corporate participation on our OL subcommittees is vital to our mission to increase driver and pedestrian compliance to highway-rail safety regulations.
Please confirm that you will attend the Friday, May 10, 2013 MI-OL Quarterly Meeting in Durand. Your confirmation of attending will help utilize our fiscal resources in the most effective manner possible. If possible, please confirm by e-mail to samcrowl@comcast.net, by phone 248-823-7037, or the address below.
Thank you for your continued commitment and involvement in Michigan's Operation Lifesaver program.
Be safe at all railroad intersections!
Look-Listen-Live
Sam A. Crowl- State Coordinator
Amtrak ridership increased in the first half of FY 2013 (Oct. 2012 – March 2013) and March set a record as the single best month ever in the history of the railroad. In addition, October, December, and January each set individual monthly records.
Rebounding strongly from service disruptions caused by Superstorm Sandy and other severe weather, Amtrak ridership grew 0.9 percent in the first six months of FY 2013 as compared to the same period the prior year. In all, 26 of 45 routes posted ridership increases and Amtrak expects to end the fiscal year at or above last year's record of 31.2 million passengers.
"The continued ridership growth on routes across the country reinforces the need for dedicated, multi-year federal operating and capital funding to support existing intercity passenger rail services and the development of new ones," said Amtrak President and CEO Joe Boardman.
Northeast Corridor ridership took a significant hit from Superstorm Sandy, is seeing a solid recovery and is predicted to show gains for the full fiscal year despite being down 1.2 percent for this six-month period. Ridership on state-supported and other short distance routes is up 2.7 percent and long-distance ridership grew 0.5 percent.
Routes with notable ridership growth in the first six months of FY 2013 include: Palmetto (+10.5 percent), Coast Starlight (+10 percent), Illini/Saluki (+9.8 percent), San Joaquin (+8.9 percent), Piedmont (+8.6 percent), Wolverine (+8.2 percent), Vermonter (+6.7 percent), Carolinian (+6.3 percent), Keystone Service (+5.2 percent), Springfield Shuttles (+5.2 percent), Downeaster (+4.8 percent), Pacific Surfliner (+4.3 percent), and Pennsylvanian (+4.3 percent).
The Capital Area Transportation Authority will conduct a public open house from 4:30 p.m. to 6:30 p.m. Tuesday, April 16, to invite comment on the redevelopment of the East Lansing Multimodal Station, currently known as the East Lansing Amtrak Station, which is located at 1240 S. Harrison Road in East Lansing.
The station accommodates train and intercity buses, with nearby CATA bus services. The open house will be held at the East Lansing Public Library at 950 Abbot Road, East Lansing, MI, 48823.
The Public Library is served by CATA Route 26 (Abbot-Chandler) during the open house hours. The facility is fully accessible. Please contact CATA Customer Service at (517) 394-1000 for trip-planning assistance.
Requests for reasonable special-needs accommodations must be received by CATA Customer Service no later than Friday, April 12, 2013.
Representatives from CATA will be present at the open house. No formal presentation will be made, allowing the public to interact with CATA staff on a one-to-one basis any time during the open house.
Submit comments in writing by 6:30 p.m., Tuesday, April 16, 2013, to: jbromberg@cata.org East Lansing Multimodal Station Redevelopment Capital Area Transportation Authority, 4615 Tranter St. Lansing, MI 48910 www.cata.
Click here to save this file or to view it as a PDF in full screen.

We hope you enjoy the issue and that you will let us hear your comments and suggestions. If you would like to write a story or suggest an item to be covered, email us at marprail@yahoo.com
We're trying something different this month. For those without a PDF reader, click on the images below to view them full screen.
Page 1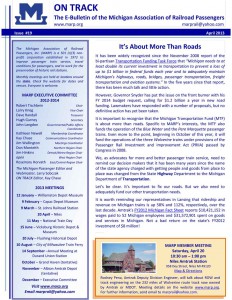 Page 2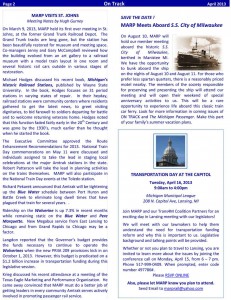 Page 3
With the 3.4-mile Woodward Avenue light rail project expected to break ground this summer, conversation has begun to shift toward how to efficiently extend transit along the corridor beyond Detroit's city limits.
A handful of community meetings scheduled this month will discuss plans to extend an alternative mode of transportation for the 27-mile route from Detroit to Pontiac, with bus rapid transit (BRT) as the leading option.
The main goal of the project is to "provide high level, fast transit service that would compete with the automobile" from Pontiac to Detroit's riverfront and vice versa, said Carmine Palombo, director of transportation planning for the Southeast Michigan Council of Governments.
SEMCOG is coordinating with the M-1 Rail group and the Woodward Avenue Action Association, the group behind the Woodward Avenue Complete Streets project, a plan that involves planning for safe, attractive and comfortable access to roadways for motorists, bicyclists and pedestrians along the same route.
SEMCOG and a steering committee representing M-1 stakeholders planned five meetings as part of the Woodward Avenue Rapid Transit Alternative Analysis, which for the past eight months has examined a multitude of transit options along the corridor. Palombo said that over time, SEMCOG and the committee had eliminated every option besides BRT.
The five meetings will take place in study area cities:
• April 17, 6:30-8 p.m. (Detroit from McNichols to Eight Mile Road, Ferndale and Pleasant Ridge) – St. James Catholic Church, 241 W. Pearson St., Ferndale
• April 23, 5:30-7:30 p.m. (Detroit and Highland Park) – Detroit Public Library, Main Branch, 5201 Woodward Ave., Detroit
• April 25, 5:30-7:30 p.m., (Pleasant Ridge, Huntington Woods, Berkley and Royal Oak) – Berkley Community Center, 2400 Robina Ave., Berkley
• April 27, 11 a.m.-1 p.m. (Detroit and Highland Park) – Detroit Public Library, Main Branch, 5201 Woodward Ave., Detroit
• April 30, 6-8 p.m. (Birmingham, Bloomfield Hills, Bloomfield Township and Pontiac) – Manresa Jesuit Retreat House, 1390 Quarton Road, Bloomfield Hills
At the meetings, scheduled for April 17-30, the public will learn why BRT has become the preferred option. Displays will be on hand to show how BRT functions in cities across the world including in Portland, Ore.; Seattle; Cleveland; Sao Paulo, Brazil; and Brisbane, Australia.
SEMCOG is managing the $2 million that the U.S. Department of Transportation awarded last summer to fund the Woodward Avenue Rapid Transit AA, according to Palombo.
The purpose of the meetings is to focus on BRT, get residents' input on what they want to see in the system and how the system will function with bike and pedestrian travel, Palombo said.
After a preferred option is found, an environmental clearance would follow, which Palombo hopes will be completed by early 2014.
The eventual cost of the project is too early to determine, Palombo said.
He noted a variety of factors that will determine the ultimate cost, including: alignment, frequency of service, buses that are selected, and the size of the improvements made to the already existing bus network.
"You can't just recommend what's going to happen on Woodward without recommending how everything else is going to connect to it," Palombo said, adding that routes from other regional transit services feeding into Woodward would most likely have to be increased.
SEMCOG also is providing temporary staff for administrative work to the Regional Transit Authority (RTA), which is set to meet for the first time April 10.
"Initial work of the RTA is primarily administrative, [to] get themselves established, get themselves formed, do administrative tasks that allow them to receive federal and state funding," Palombo said.
The RTA was approved by the Legislature in November after 23 previous attempts, and then was signed into law by Gov. Rick Snyder the following month.
The Woodward Avenue Rapid Transit AA bus rapid transit project will be the initial artery in a regionwide BRT system, first announced in late 2011.
"We are working with the RTA, bringing them up to speed with this project because at some point they will assume responsibility for moving it forward," Palombo said. "This is not outside of that, it will be a part of that entire system."
The originally proposed project included 23 stops that would operate much like a rail line, using specialized, train-like buses with dedicated lanes. The plan called for buses running along Gratiot, Woodward and Michigan avenues as well as M-59, and would connect to Ann Arbor and Detroit Metropolitan Airport in Romulus.
At the time, it was estimated the 110-mile rapid-transit regional bus system would cost $500 million.
U.S. Department of Transportation Secretary Ray LaHood promised M-1 Rail a $25 million federal grant last summer if the group satisfied his concerns about how it would be funded and operated in the long term, and if the state approved a RTA for metro Detroit.
LaHood delivered on that promise in January during an announcement at Wayne State University and said the U.S. Department of Transportation would commit $25 million to M-1.
LaHood also awarded a $6.5 million grant to the RTA's bus rapid transit project for planning funds from the federal transit authority.
From Crain's Detroit Business
http://www.crainsdetroit.com/article/20130404/NEWS/130409928/m-1-rail-project-scope-widens-to-extending-transit-beyond-detroits#
If you live along the Wolverine route, we hope you will join those who are taking the train to the meeting, something we can seldom do because of unaccommodating schedules. And remember, the train flies at 110 mph between Kalamazoo and Niles!
Because Wolverine Train #351 is an express train and doesn't usually stop in Niles, you will have to buy a ticket to Chicago. HOWEVER, THE TRAIN WILL MAKE A SPECIAL STOP IN NILES TO DISCHARGE MARP MEMBERS, arriving at approximately 10:13 am. Eastbound Train #352 departs Niles at 3:33 pm.
Buy one regular adult ticket and get a second at 42% off
After selecting your itinerary, choose Senior, NARP, Veteran,  AAA Adult, or Student Advantage to get 10% off
If you are a Guest Rewards member, get double points
If you plan to attend, please reply to this email with this information:
I plan to take Train #351
I will be driving to Niles (in my own car or with someone else)
I can walk the 0.7 mile to and from the restaurant.
I will need transportation to get to and from the restaurant.
Michigan Association of Railroad Passengers
Edited from the Northwest Indiana Times: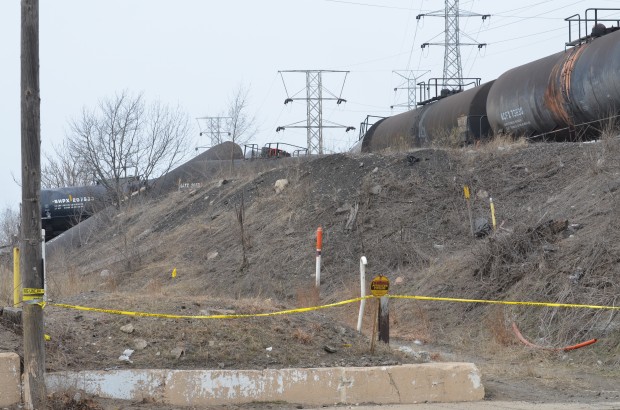 South Shore and Michigan Amtrak train service resumed Saturday morning following a halt in operations overnight March 29, 2013 because of a freight train derailment in Gary.
About 35 cars in a 104-car Canadian National train derailed about 2:30 a.m. near Broadway north of the South Shore tracks, CN spokesman Patrick Waldron said.
While some of the derailed cars were carrying hazardous materials, none was leaking and no one was injured, Waldron said.
"The train was westbound and heading into our CN's Kirk Yard, which is near U.S. Steel in Gary," Waldron said.
The derailment severed a gas line, and NIPSCO turned off gas lines to the area while teams investigated, he said.
South Shore Line service resumed with the departure of westbound Train 504 arriving in Chicago at 10:16 a.m. The eastbound Train 603 departed Millennium Station in Chicago at 10:45 a.m. with its final stop in South Bend.
Hazardous materials officials suspended South Shore train service because of the derailment, said John Parsons, spokesman for the Northern Indiana Commuter Transportation District. Hazmat officials directed service be suspended until it was determined it was safe to resume.
An investigation about the cause of the derailment is still under way.
Source: http://www.nwitimes.com/news/local/lake/gary/freight-train-derailment-in-gary-causes-short-halt-of-south/article_c589c044-6a98-55ff-b6d5-116222a502dc.html
From AnnArbor.com:
Local officials working on the WALLY commuter rail project say city-owned property at 415 W. Washington St. is a potential site for a future downtown Ann Arbor train station.
"The 415 site is a candidate, but is not the only possibility," said Michael Benham, the Ann Arbor Transportation Authority's strategic planner.
From The Port Huron Times-Herald:
An Amtrak locomotive that went off the rails just east of the 24th Street viaduct will stay there for a few days while the incident remains under investigation.
The trailing locomotive derailed shortly after departure from the Amtrak station on 16th Street at around 6:20 a.m., said Marc Magliari, Amtrak spokesman. It was heading for Chicago.
Crews from CN Railroad and Amtrak were investigating the scene just south of Railroad Street in Port Huron. After about five hours, they were able to disconnect the trailing locomotive from the rest of the train, which then continued to Chicago.
It is unclear what caused the locomotive to derail.
There were 14 passengers on the train; there were no injuries.
Trains will continue to run between Port Huron and Chicago while the derailment is under investigation.
Source: http://www.thetimesherald.com/apps/pbcs.dll/article?AID=/201303272148/NEWS01/303270022&nclick_check=1
Click here to save this file or to view it as a PDF in full screen.

We hope you enjoy the issue and that you will let us hear your comments and suggestions. If you would like to write a story or suggest an item to be covered, email us at marprail@yahoo.com
We're trying something different this month. For those without a PDF reader, click on the images below to view them full screen.
Page 1
Page 2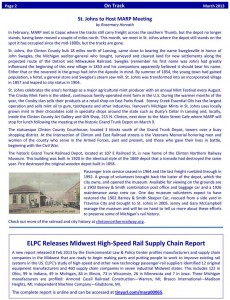 Page 3