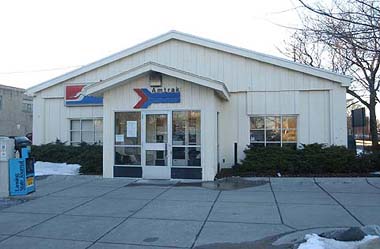 The Capital Area Transportation Authority will conduct a public open house from 4:30 p.m. to 6:30 p.m. Tuesday, April 16, to invite comment on the redevelopment of the East Lansing Multimodal Station, currently known as the East Lansing Amtrak Station, which is located at 1240 S. Harrison Road in East Lansing.
The station accommodates train and intercity buses, with nearby CATA bus services. The open house will be held at the East Lansing Public Library at 950 Abbot Road, East Lansing, MI, 48823.
The Public Library is served by CATA Route 26 (Abbot-Chandler) during the open house hours. The facility is fully accessible. Please contact CATA Customer Service at (517) 394-1000 for trip-planning assistance.
Requests for reasonable special-needs accommodations must be received by CATA Customer Service no later than Friday, April 12, 2013.
Representatives from CATA will be present at the open house. No formal presentation will be made, allowing the public to interact with CATA staff on a one-to-one basis any time during the open house.
Submit comments in writing by 6:30 p.m., Tuesday, April 16, 2013, to: jbromberg@cata.org East Lansing Multimodal Station Redevelopment Capital Area Transportation Authority, 4615 Tranter St. Lansing, MI 48910 www.cata.