From Progressive Railroading Daily News: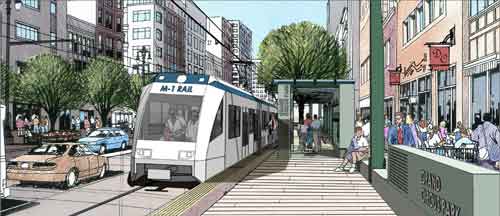 City of Detroit officials have awarded a contract to Parsons Brinckerhoff for design review and construction quality assurance services for the Woodward Avenue Streetcar project.
The firm will assist the city with reviews of the project's design plans, criteria manual and specifications, Parsons Brinckerhoff officials said in a press release. Also, the firm will serve as the city's quality assurance representative during the project.
The 3.2-mile line is designed and will be built by M-1 Rail, a consortium of businesses, institutions and foundations that are working in partnership with the city and Michigan Department of Transportation.
Construction is expected to start later this month, with completion slated for fall 2015.
Source: http://www.progressiverailroading.com/prdailynews/news.asp?id=37910