From an Amtrak Press Release: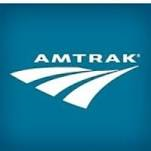 Amtrak has successfully negotiated contracts with 19 state transportation departments and other entities to increase state control and funding of 28 current passenger rail routes. America's Railroad® is now poised to move forward with state partners to further expand and improve the intercity passenger rail network.
"We thank these state leaders who have sent a strong message in favor of Amtrak service and the need to offer multiple mobility options for the traveling public across their regions," said Amtrak President and CEO Joe Boardman.
California-Caltrans, California-Capitol Corridor Joint Powers Authority, Connecticut, Indiana, Illinois, Maine-Northern New England Passenger Rail Authority, Massachusetts, Michigan, Missouri, New York, North Carolina, Oklahoma, Oregon, Pennsylvania, Texas, Vermont, Virginia, Washington and Wisconsin have each reached agreement for Amtrak to operate their state corridor services.
"These state-supported services are vital links in the Amtrak national network that bring value, connectivity, economic development and jobs to states and local communities," stated Tony Coscia, chairman of the Amtrak board of directors.
The 28 state-supported routes are in addition to the Amtrak Acela Express and Northeast Regional services in the Northeast and the overnight long-distance trains that connect the regions, which combined have set new records for ridership over the past decade.
"This has been a long process and one that has produced agreements that are fair and consistent while recognizing the needs of these states and the unique qualities of these routes," Boardman continued. "Many of these are our fastest growing services and we are working on expansion plans with our partners in several states."
The agreements fulfill Section 209 of the federal Passenger Rail Investment and Improvement Act of 2008 (PRIIA). It required states to share costs with Amtrak under a consistent formula for all routes of less than 750 miles, excluding the Northeast Corridor. During the past four years, Amtrak and the states partnered to jointly develop the cost formula which received approval by the federal Surface Transportation Board.
Under the Section 209 policy, state partners will pay for approximately 85 percent of operating costs that are attributed to their routes, as well as for capital maintenance costs of the Amtrak equipment they use and for support costs such as safety programs and marketing. Amtrak will pay about 15 percent for "backbone" costs such as centralized dispatching and services, and back shops. States will continue to benefit from Amtrak's incremental cost access rights to tracks owned by host railroads, dispatching priority and Amtrak capital investments that support the entire system such as technology improvements like eTicketing.
"Our state partners have told us they are expecting Amtrak to continue to improve the services we provide to them," Boardman said. "It is a challenge I know we are ready to meet."