From AnnArbor.com: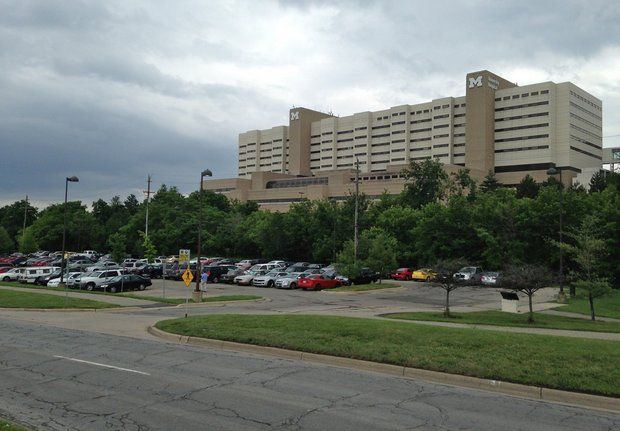 Ann Arbor officials are moving full steam ahead with a study that will look closely at options for building a new Amtrak station in the city.
The City Council voted 11-0 early Tuesday morning (Oct. 21, 2013) to approve an $824,875 contract with URS Corp. to undertake the so-called Ann Arbor Station Environmental Review, which includes public engagement, site selection and conceptual design.
It's expected the consultant will engage the community while evaluating a number of possible sites for a new train station, including the existing Amtrak site on Depot Street and a site in front of the University of Michigan Hospital on Fuller Road.
A little less than $165,000 is coming from city funds that were already budgeted months ago, with the rest covered by a federal rail grant the city accepted last year. (Those budgeted funds are expected to cover the work the consultant is being asked to perform between November 2013 and October 2014, according to an earlier story published on AnnArbor.com.)
While the vote was unanimous, some debate led up to the decision. Some council members who have questioned the costs of a new train station for years asked several questions of Eli Cooper, the city's transportation program manager.
"There are so many people in the community who have expressed zero confidence, to be quite honest, that this study will be open to proposals other than Fuller Road, because this process has been guided toward that site from the beginning," said Council Member Jane Lumm, an Independent who represents the 2nd Ward.
After hearing from Cooper, Lumm expressed hopes for an open and honest evaluation of what's possible at the existing Amtrak station site.
Council Member Stephen Kunselman, D-3rd Ward, said he's still opposed to a train station on Fuller Road, but he could support the contract.
"A train station environmental review that looks at a lot of different sites, I think, is the direction we should have been going a long time ago," he said.
Cooper said the study will explore not only the potential for improvements at the existing station on Depot Street, but also a no-build alternative.
"I'm delighted that this is moving forward," said Council Member Christopher Taylor, D-3rd Ward. "The improvement of Ann Arbor's train station infrastructure is deeply important to the expansion of rail service here in Ann Arbor."
Taylor said high-speed rail is coming to Ann Arbor and Amtrak service is going to improve and expand. He expressed hopes for Ann Arbor-to-Detroit commuter rail service.
"These things will not happen tomorrow, but they will happen, and it is incumbent upon us to plan for the future, and this is planning for the future," he said.
Mayor John Hieftje said he still believes the fact that tens of thousands of people visit the U-M hospital every day makes Fuller Road a strong site, but he said he's happy to see the city move forward with a new station no matter where it's located.
"We're going to need a new train station," he said, predicting "an explosion in ridership" in the coming years.
City officials noted the effort they're now undertaking to investigate potential train station sites is an entirely different process and separate from the past effort the city went through in partnership with U-M to come up with a plan for a large parking garage and intermodal transit station on Fuller Road.
"This is dramatically different in that we are not starting with a preferred location," Cooper said.
Council Member Mike Anglin, D-5th Ward, heavily criticized the city for the past effort to cooperate with U-M on plans that included a large parking garage, which the university has since decided to build on Wall Street.
"A lot of money has been spent already on a lot of foolishness, and that's real disappointing to me," Anglin said. "And I think it's discrediting, too, to the idea of public transportation. I mean, look at how foolish we look."
Commenting on the previous agreement with U-M, Anglin said it was "pretty sad and we fell right into that."
"This is not public transportation. This is public fraud," he said.
Hieftje took issue with Anglin over that statement. He said the university, as part of the previous agreement, was willing to cover 100 percent of the local match in the event of federal funding for a new train station.
"If that's fraud, then I guess he's right," Hieftje said.
Responding to various comments made by other council members Monday night, Hieftje said it's important "not to create myths" about what happened with the previous proposal and about the money that's been spent so far.
Despite his criticisms, Anglin expressed hopes for the upcoming process and said he's glad to see a focus on public engagement.
"This sounds different than what we've been hearing to date, which I'm really glad about," he told Cooper. "You seem to be coming to us with an open mind as we're exploring sites."
Anglin added: "We should be filming these meetings. There should be no meetings behind closed doors. None."
Source: http://www.mlive.com/news/ann-arbor/index.ssf/2013/10/ann_arbor_hires_consultant_to.html