From WXYZ-TV: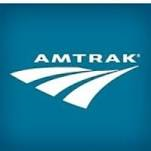 More than 100 people riding an Amtrak train were stranded near the Indiana-Michigan border after the train stalled out Wednesday night.
Officials tell us the 354 Wolverine train, which departed from Chicago Union Station last night, was stuck on the tracks for more than 5 hours.
The train apparently suffered a mechanical problem around 8:30 p.m., near the station in Michigan City, Indiana.
It wasn't until 2:00 a.m. on Thursday morning that another locomotive came to help out — allowing the train to move forward on its way to Detroit.
We're told the train didn't lose power during the majority of the lengthy delay, but it did temporarily lose power and heat during a locomotive exchange.
The train is expected to arrive in Detroit around 6:30 a.m.
Just to note, Amtrak tells us this is the same train that suffered a similar problem on it's way to Detroit this past Monday.
It was reported the 354 Wolverine train was stopped for six hours after it left Chicago because of an equipment problem.
We asked an Amtrak official if the two problems are related, and we were told they are not.
Read more: http://www.wxyz.com/dpp/news/amtrak-train-stalls-out-near-michigan-indiana-border#ixzz2lLGaNFDw