From The Lansing State Journal: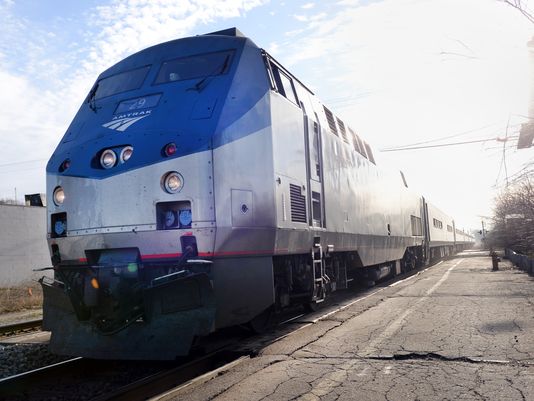 Amtrak says a record number of passengers rode trains on its Blue Water line last year.
The line, which runs from Port Huron to Chicago, includes stops in East Lansing, Battle Creek and Kalamazoo.
The nation's passenger rail service said today the Blue Water carried 191,231 passengers for the fiscal year that ended Sept. 30. That was up slightly from 191,106 a year ago.
The Blue Water also was the only Michigan-based Amtrak service to see more riders. The number of passengers on the Wolverine line that runs from Pontiac to Chicago dropped 6 percent to 477,157. Ridership on the Pere Marquette line that runs from Grand Rapids to Chicago was down 3 percent to 100,961.
Nationally, Amtrak said ridership topped 30.9 million, up less than 1 percent from the previous fiscal year. It said passenger growth was hindered by delays caused by harsh winter conditions, freight trains and aging infrastructure.
Ticket revenue grew 4 percent to $2.2 billion.
Source: http://www.lansingstatejournal.com/story/money/business/2014/10/27/amtrak-blue-water-service-sets-ridership-record/18015393/