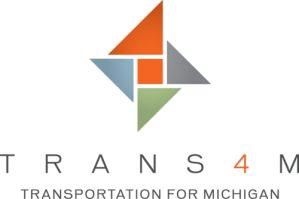 UPDATE :: Transportation Funding Legislative Bills 1:30 pm to 2 p.m., May 15, 2013
Webinar Overview: To provide an brief legislative update on the transportation funding discussion, answer your questions and share how you can have an impact on the discussion.
Speakers: Tim Fischer, Deputy Policy Director, Michigan Environmental Council (Trans4M Member) and Dusty Fancher, Partner, Midwest Strategy Group
The call-in number and participant code will be emailed to you after you submit your registration.
For more information or if you have questions, please contact
Kathryn Gray
, Trans4M Coordinator.