From M-Live/ BridgeMI Magazine: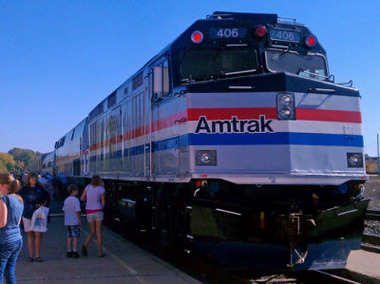 Riding the rails in Michigan hasn't been this good for a long time.
More passengers are boarding Amtrak trains on its three lines in the state. Many trains now run over 110-mph-capable track. And work will begin later this summer to bring even more track up to 110-mph speeds.
Yet, come Oct. 1, the state also will have to increase its subsidy for Amtrak service by more than 200 percent.
Some rail advocates are worried that, if action is not taken soon, Michigan will not have enough passenger cars and locomotives to take proper advantage of the improved rail network.
"I personally think we are stalled (on growth), because we don't have extra equipment," said John DeLora, who lives in Metro Detroit and serves as national vice chairman of the National Association of Railroad Passengers. "Trains are just packed, very full, so you can't develop more ridership. By adding cars and frequencies (of service), even (the Michigan Department of Transportation) will be surprised at how well the public reacts."
Michigan, along with California and Illinois, is awaiting the construction of new rail cars with all the modern conveniences, but deliveries won't start until 2016. And those new cars won't allow Michigan to ramp up service to bag the customers it needs, says James Coston of Corridor Capital LLC in Chicago.
Coston is part of a small group – ranging from himself  to a former congressman in Battle Creek to an Owosso-based railroad firm — pushing an unusual plan to use old commuter cars to double the number of trains on the Detroit-Chicago run – eventually.
His firm has acquired 50 old double-decker cars, which he proposes to rehab, with the help of a Michigan firm, Great Lakes Central Railroad. The state would then lease or buy the cars, eventually allowing Amtrak to double the round-trip runs between Detroit and Chicago from the current three per day to six, and maybe go up even to eight or 10.
"Chicago-Detroit is the most robust corridor between the coasts. It has two major metros at its ends and significant cities along it, such as Kalamazoo and Ann Arbor," Coston explained. "It's filling up trains on weekends. … No one can predict how the demand is going to explode."
Read more: http://www.mlive.com/business/index.ssf/2013/07/with_michigan_costs_rising_rai.html