From The Detroit News:
By Donna Terek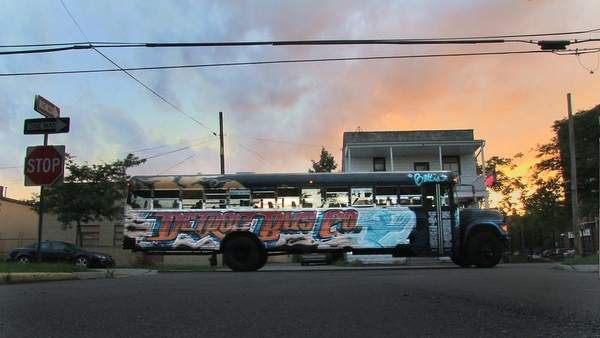 Can a bus company that owns only six buses make a significant difference in Detroit?
If you ask Andy Didorosi, the answer is yes. This summer his Detroit Bus Co. began tackling the problem of getting more Detroit kids to take advantage of the summer and after-school programs that might help them stay in school and raise high school graduation rates.
The back story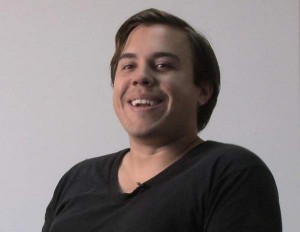 In early 2012, when Detroit's dysfunctional bus system was all over the news, Andy Didorosi founded the Detroit Bus Co. with three buses and the hope he could do something to help our carless citizens who wait in frustration for buses that can be hours late and sometimes don't come at all.
He got lots of press and even a citation from Detroit City Council for stepping in to help. At the time Didorosi had ambitious plans to build customized routes to get riders to work and back. But with a mere three buses, even Didorosi admits that he was hardly going to change the face of public transportation in Detroit. But, as he says, "You gotta start somewhere."
So he cut his teeth on a route that brought weekend revelers from the suburbs to what was essentially a bar crawl around downtown Detroit every weekend.
But Didorosi was looking for a civic-minded project.
Filling transit gaps
Now a year and a half into the bus biz, Didorosi has found a way to give Detroiters a service they really need. The Detroit Bus Co. is building a program to pick up kids at "safe spots" and drive them to summer and after-school programs and bring them safely home.
"We were approached by the Skillman Foundation to solve the problem in after-school program attendance," said Didorosi. With spotty public transportation and parents who might not be able to drive them, "Some kids rode their bikes or walked in the dark, but the vast majority of kids just didn't attend the programs. They just didn't go."
To change that picture Didorosi threw out the rule book on traditional transport that had each program — 90 of them — providing its own buses or vans. DBC purged the redundancy and developed a website, youthtransit.org, where program organizers and parents could give input on the routes and schedule they needed. Then DBC used the data to meet those needs.
"What if we had one bus pick up all the kids from one neighborhood that are going to go to this (other) neighborhood and attend programs there?" asked Didorosi. By staggering their start and end times a little, programs helped keep the buses continuously on the road instead of sitting idle during the activities.
"Now one bus is doing the work of ten buses," he said.
So kids get picked up and dropped off at adult-staffed "safe locations," like libraries or fire and police stations, which are no more than a three-block walk from their homes. "But realistically, we're never going to leave a kid to walk a distance after dark," said DBC's Transit Planner Daniel Brooks. "We're going to drive them home."
In addition to a driver each bus has a conductor who makes sure all kids are accounted for.
Six-month pilot project
The summer pilot project, called the Youth Transit Alliance and funded by the Skillman Foundation, ran from June to Aug. 15 and will pick up again when school starts and run the rest of this year. Skillman granted DBC $100,000 for the six-month pilot project.
With the flexible, neighborhood routing system the Detroit Bus Co. got by with two buses that moved roughly 500 kids among 25 programs this summer in Southwest Detroit and the Chadsey-Condon neighborhoods.
Chris Uhl, who holds the apt title V.P. for Social Innovation at Skillman, hired the Detroit Bus Co. and helped shape the Youth Transit Alliance with Didorosi and Brooks.
Uhl said he was unfazed by the party-like nature of DBC's other projects.
"I think Andy is a really bright and creative guy and I thought he'd see it through a different lens," Uhl said. "Daniel and Andy and their team dug deep into the neighborhoods to understand what the needs were. They did exactly that and they delivered."
The cost saving is significant. "A fixed route system would have been about $2.5 million annually, because they would have had to put on more buses," Uhl said. Using the pilot system would cost only $180,000 a year.
Tours and special event transportation
Detroit Bus Co. juggles a lot of other balls to keep the biodiesel flowing. Although DBC ended its weekend bar circuit at the end of 2012, it still gives themed bus tours (detroittours.com) like architecture and history tours, and the always popular "Drunks of Antiquity" and "Dive Bars of Detroit." There's also a bar crawl the last Saturday of the month.
"We don't like to call it a 'party bus'," says Director of Sales and Development Noah Morrison. "It's a bus — and then there's drinking."
The company also rents buses for chartered events and weddings. And they nimbly respond to what's happening in town right now. This month they launched a shuttle from the 'burbs to every Tiger weeknight home game "until we win the World Series." Get details and ticket info on their website thedetroitbus.com.
"I absolutely do see detroittours.com fitting with our social enterprise missions," Didorosi said. "You can hide a lot of facts and information in a fun setting and people are willing to participate. …We're telling the narrative of the city 42 people at a time …weekend in and weekend out."
The company is an LC-3 which is basically a for-profit entity that puts community good ahead of maximizing profits. The buses run on biodiesel. Didorosi has his sights on other "transit gaps." One of the next challenges He wants to take on is providing shuttle service from Detroit Metropolitan Airport to downtown Detroit.
"Detroit misses out on a lot of things (like the X Games and conventions) because we don't have a public option to the airport that works quickly and efficiently," Didorosi said. Detroit hasn't had a shuttle service between downtown hotels and the airport since 2001.
DBC also envisions an eventual commuter service along Woodward and a route from Hamtramck to Detroit. The company is gradually moving operations from Ferndale to Hamtramck, so maybe that route will materialize sooner rather than later.
A nudge in the right direction
Last year, Didorosi had only one bus on the streets for one week when he got the call that he was getting that Spirit of Detroit award from Detroit City Council.
"I believe pretty firmly that the award wasn't so much to reward us for starting something," said Didorosi. "I think it was to keep us moving, to keep us on the path, to keep working toward solving things, that we had their backing – if only spiritually – to keep things progressing."
"It was like giving Obama the (Nobel) Peace Prize right when he got into office," Didorosi said, a little apologetic for the lofty comparison. "I think that was to nudge him in the right direction … it's affected us for the good."
From The Detroit News: http://www.detroitnews.com/article/20130825/METRO01/308250008#ixzz2eWMl45m9