From Trains Magazine: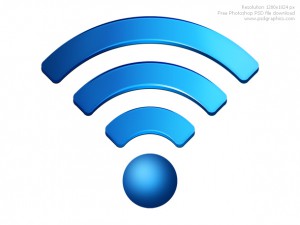 Amtrak will being offering free Wi-Fi on eight corridors in the Midwest in early 2014. Amtrak is now installing the equipment on railcars under contracts with the states of Illinois, Michigan, Missouri, and Wisconsin. The Wi-Fi service will be provided on these routes:
Lincoln Service: Chicago-Springfield-St. Louis (expanding to all four round-trips)
Illini/Saluki: Chicago-Champaign-Carbondale
Illinois Zephyr/Carl Sandburg: Chicago-Galesburg-Quincy
Wolverine Service: Chicago-Ann Arbor-Detroit-Pontiac
Blue Water: Chicago-East Lansing-Port Huron
Pere Marquette: Chicago-Holland-Grand Rapids
Missouri River Runner: St. Louis-Jefferson City-Kansas City
Hiawatha Service: Chicago-Milwaukee
A specific completion date will be announced January. Passengers on these trains will start seeing the availability of the service as the rail cars are deployed.
About 75 percent of Amtrak passengers nationwide already have access to AmtrakConnect Wi-Fi. The addition of Chicago short-haul routes will increase the coverage percentage to about 85 percent.