From The Cadillac News: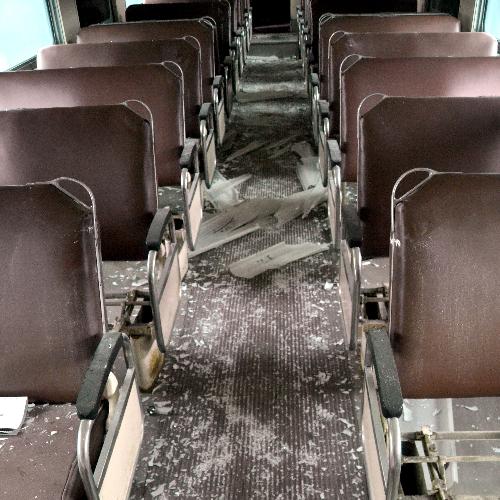 Railroad passenger cars that have sat for years on tracks in Cadillac have sustained damage amounting to hundreds of thousands of dollars.
Lights were broken and numerous windows and seats were damaged in the tall, silver passenger cars that sit near the corner of North Mitchell Street and 13th Street. A Great Lakes Central Railroad employee who was inspecting the cars noticed the destruction.
The cars were being stored north of 13th Street on tracks that run parallel to North Mitchell Street.
Seventeen passenger cars are stored on the tracks. Most of the lights in each car were smashed. Numerous seats and windows also were damaged.
An unknown number of suspects broke into the locked train cars, the Wexford County Sheriff's Office reported.
Anyone with information is encouraged to contact the Wexford County Sheriff's Office, 231-779-9211.
Source: http://www.cadillacnews.com/news_story/?story_id=1818466&year=2014&issue=20140508#prettyPhoto