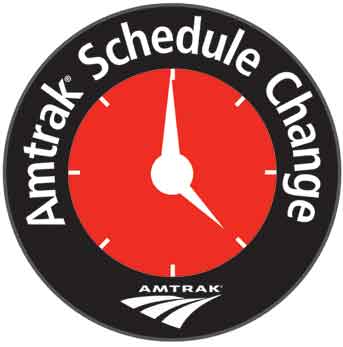 In order for maintenance crews to accomplish track and signal improvements in the shortest time, Amtrak is temporarily changing schedules. The largest change affects the westbound schedule of Blue Water Train 365, westbound from Port Huron, from May 19 to August 31, 2014, but many other schedules are also modified.
Amtrak is adding additional trains to support travel on Sundays and Mondays this summer in Michigan while improving the infrastructure in West Michigan. The result will be improved reliability and a smoother ride.
As with all transportation modes, passengers should check for delays before heading to their boarding locations. We appreciate your patronage and apologize for any inconvenience. Thank you for traveling with Amtrak.